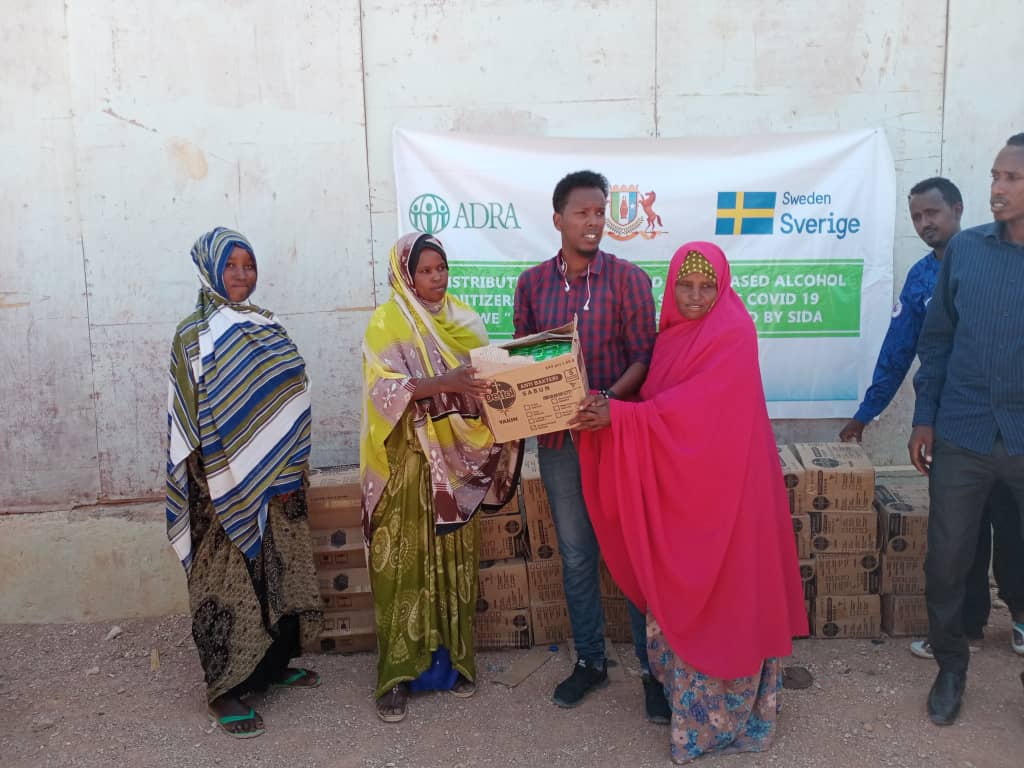 ADRA Somalia has distributed thousands of soap and hand sanitizers to internally displaced people living in Jubbaland and Puntlandstates of Somalia, health facilities and government ministries.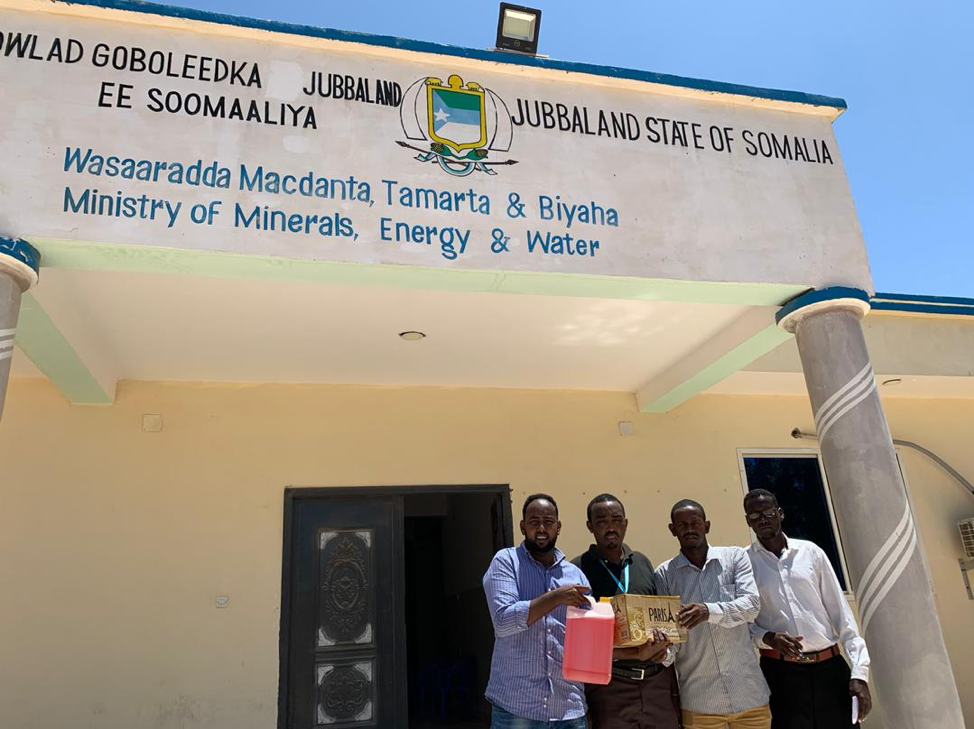 As the country, communities and individuals strive to adjust to the new realities of the coronavirus pandemic, ADRA has also prioritized preparedness and promotion of preventive measures in support to government's efforts through the Ministry of Health.
Through the SIDA funded Somalia WASH Service Delivery Improvement (SOWASDIP) project, ADRA reached an estimated 4,600 households (27,600 people) living in Kismayo and Garowe IDP camps, health facilities and government institutions with soap and hand sanitizers. 28,000 pieces of soap and 200 litres of hand sanitizers were distributed during the first week of April.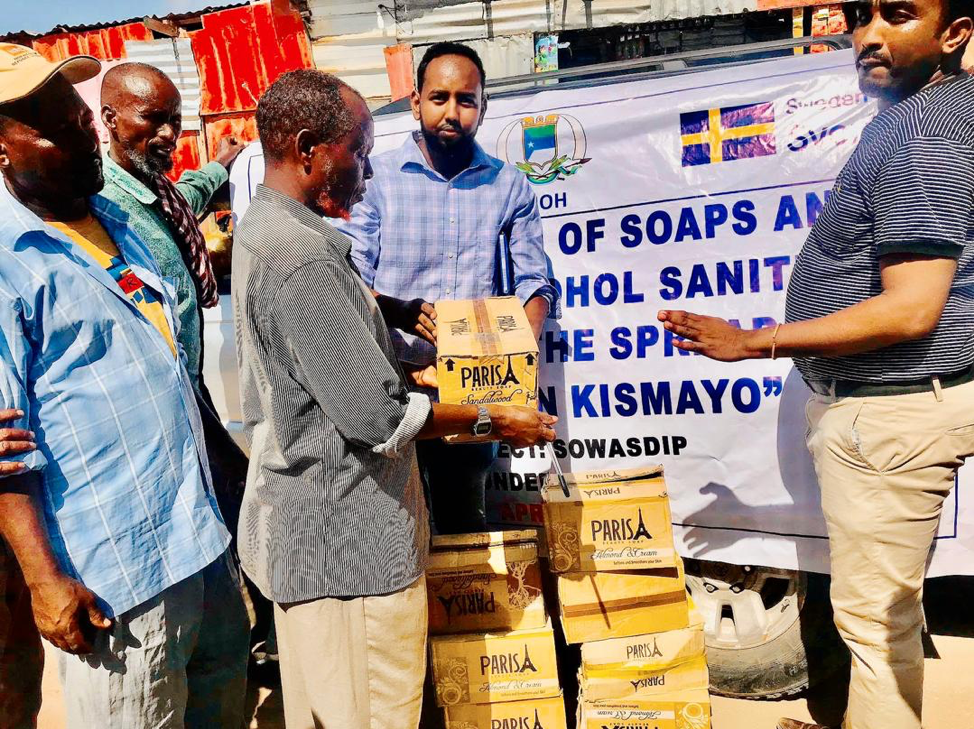 These efforts will go towards enhancing hygiene and safety practices such as handwashing to prevent or minimize the spread of COVID-19. According to WHO recommendations, washing hands with soap and water for approximately 20 seconds and as frequently as possible, is one the preventive measure against the spread of COVID-19.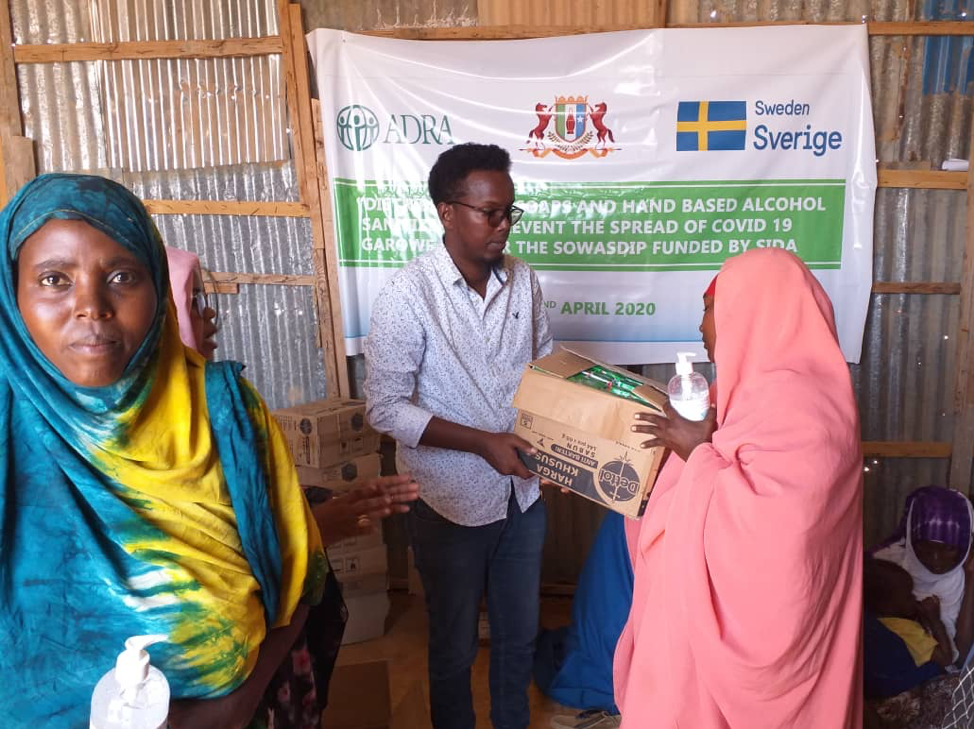 ADRA is also in partnership with Somali Broadcasting Corporation in Puntland to air COVID 19 awareness and preventive messages three times a day. The messages that began in April will run through to first week of May. The messages are expected to reach an estimated 1.2 million people across Nugal and Bari regions of Puntland.
As of 27th April, 2020, there were 480 confirmed cases in Somalia. To mitigate the spread of COVID-19, the Federal Government of Somalia banned large gatherings to ensure social distancing, closed academic institutions, imposed a curfew in Mogadishu and closed borders among other restrictions. Similar measures have been announced at state level.