There was an array of courses to choose from at the Technical Vocation and Education Training (TVET) centre where Maryama had enrolled but she knew what she wanted to study; Tie and dye.
"I chose tie and dye because there is a skills gap in this area," she says.
"The designs that we have here are very common and so we have no other choice but to buy from the few shops that sell them," she adds.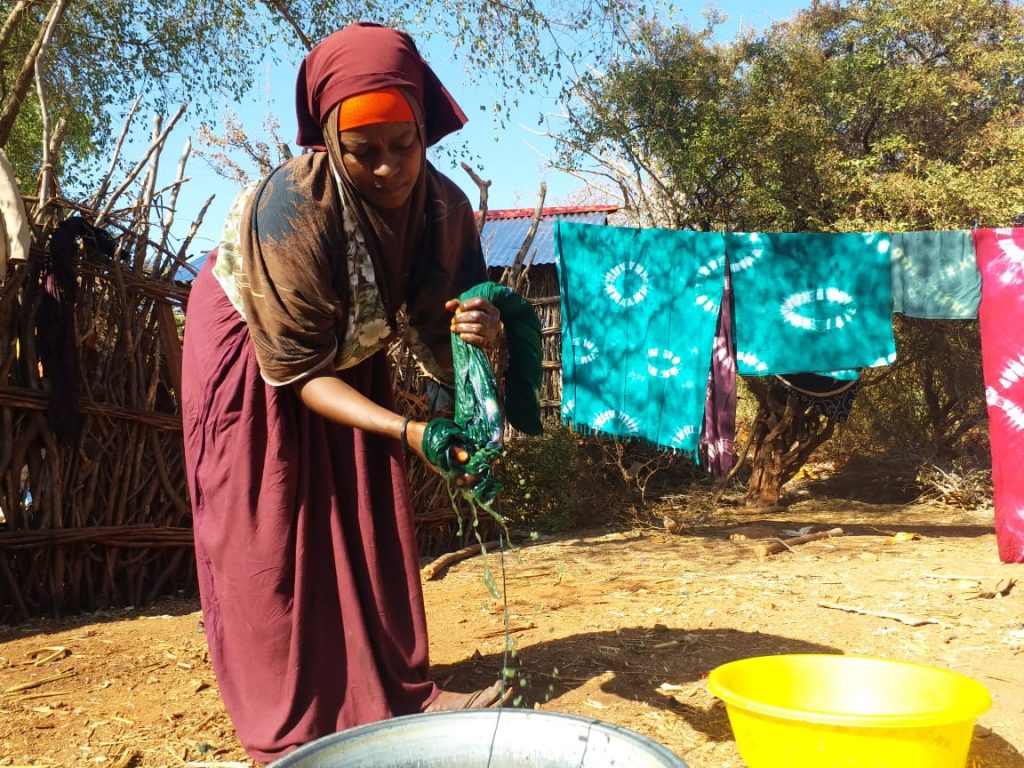 Once she completed the four-month training, Maryama embarked in supplying tie and dye materials in her community in Qansadhere. She was now earning a steady source of income that enabled her to meet her family's needs. She charged USD 1.5 for each set of tie and dye she made (dress and head scarf). Her life was thriving in ways she could not comprehend. But life had not been this easy; she had seen difficult days.
And the days were very difficult.
A mother of four (2 boys and 2 girls), 28-year-old Maryama Maalim Aden life was difficult. The shop that she was running that helped support the family fared badly. She was using the profit, she got from the shop to support her children, father and her extended family. Divorced and with only her father to support her, Maryama decided to till the 2.4 hectares of land that the family owned. But this was also futile as there was no good produce due to the recurring drought.
She decided to venture into something else. With the support of her aging father, she decided to sell animal meat (goat and camel meat).
"I started helping my father at the slaughter house as I needed to provide for the family," she reveals.
This was also not sustainable.
"We used to get between four and six dollars every day and I had to share that with my father."
The market was saturated, and the work was draining. Coupled with the recurrent drought in the regions, the animals were weak, and they were not fetching a good price.
Her income dwindled and her children's well-being was compromised.
"My children dropped out of school because I didn't have the money to pay the school fees," she sadly recalls.
Maryama and her father needed to find a way to sustain themselves daily. They were out of options where business was concerned. But an option came in the form of her brother.
"My father and I decided to send my brother, Mohamed to other regions in search of a job. He was our only hope," she states.
Mohamed went to Galgadud region and found a job at a restaurant. He started sending USD 50 to the family on a monthly basis. This was still not enough for the large family.
"There was the medical fees for my aging father, food and water to be bought, the money was just not enough," she recalls.
She knew she had to do odd jobs to bridge the income gap. In her quest to find odd jobs to meet the needs of her family, Maryama heard about TVET enrolment from the local leaders and ADRA staff based in Qansadhere.
"I wasn't interested because I knew that school fees was required."
On inquiring, Maryama realised that the beneficiaries were not paying any school fees. Excited, Maryama went to inform her father who went to talk to the local leaders to allow her daughter to join the TVET centre.
Her endless road of difficulty was coming to an end. She now had a hope of a new beginning. Maryama and other TVET trainees travelled to Baidoa where the classes were to be held, leaving her children with her father.
There was an array of courses to choose from at the TVET centre but Maryama knew what she wanted to study; Tie and dye. Aside from tie and dye training, they were also taught basic numeracy and literacy skills in the course of the four-months training. This was important as it would enable her to record the transactions of her business.
"I thank Allah, ADRA and the donors that funded this intervention," she happily declares.
With her new source of income, Maryama can now take her children to school, take care of her aging father and her extended family.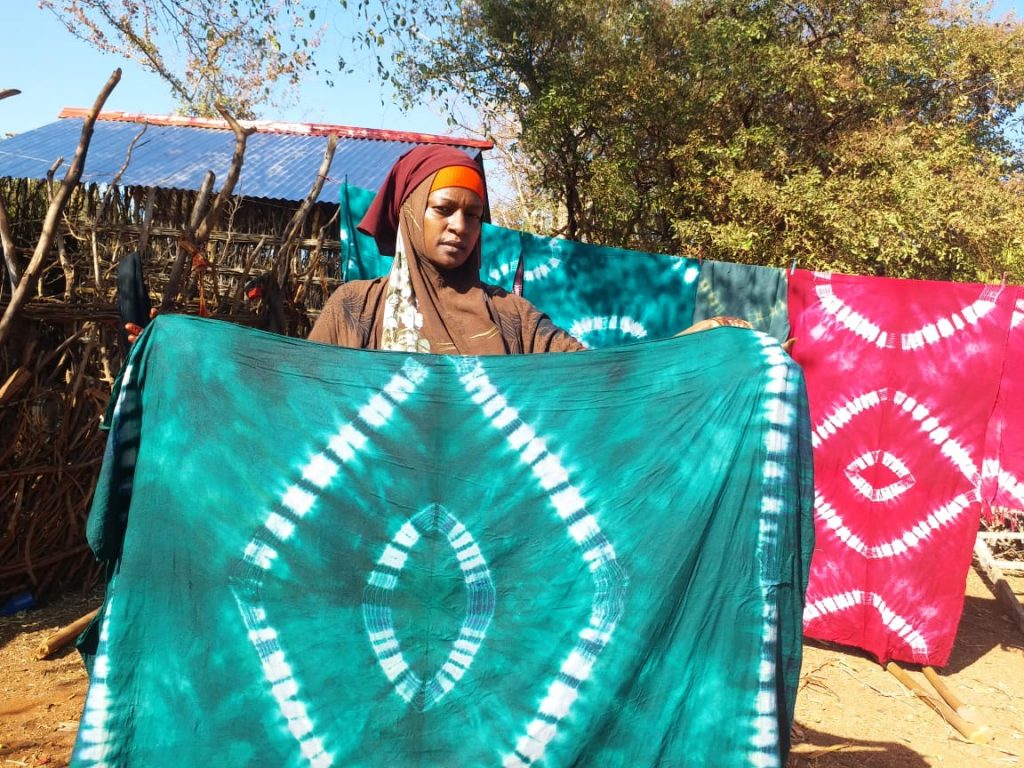 The SomReP South West drought recovery program implemented by ADRA, trained 1,500 vulnerable women and youth in various technical and vocational skills in order to diversify their livelihood and asset base in order to cope effectively.