A society is built through education. Somalia has been on the worst side of insecurity, climate change effect, displacements led by internal conflicts etc. through the years the education system has been
reforming leading to high increase of an educated population. ADRA Somalia has been leading in providing quality, accessible, and inclusive education through the last decades. Thousands who had no
single support to education found luck through ADRA's education projects. With the aim of providing future leaders, doctors, and engineers for the country ADRA took a bold step in prioritizing education.
However, ADRA partnered with the Kismayo Technical Institute (KTI) in building or improving technical skills for various literate and illiterate persons. ADRA through a support from NORAD has been spearheading technical vocational training programs in Kismayo, Somalia. During the recent visit by various ADRA staff management on monitoring purposes, they were happy after finding various graduates and learners giving back to their society.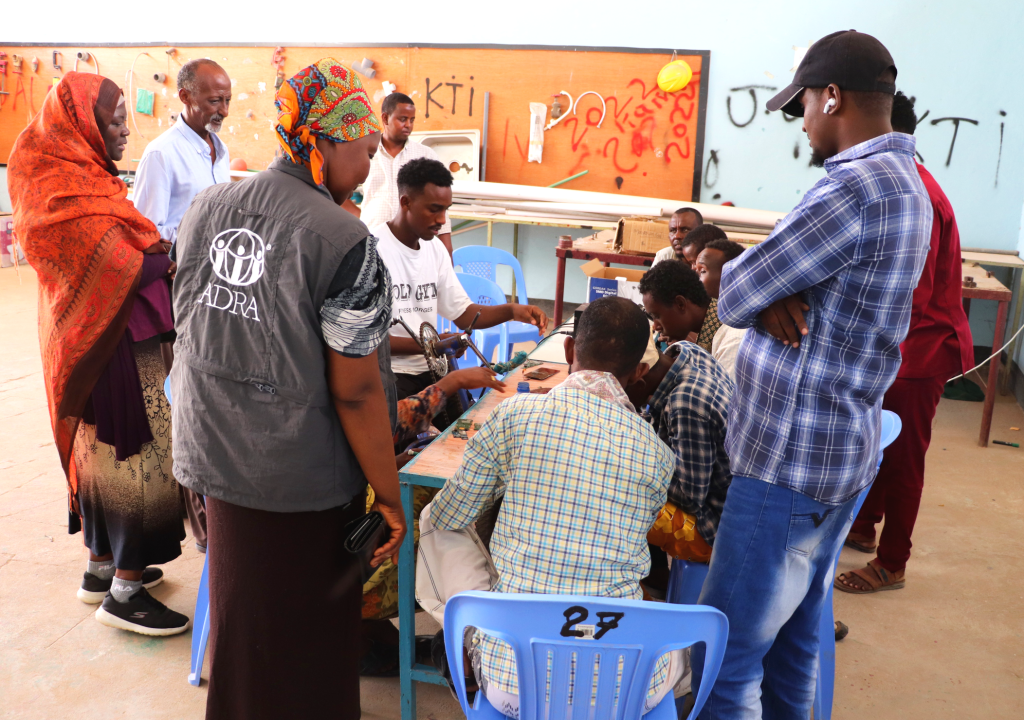 The Kismayo technical institute has been providing various courses targeting women, elders, and young upcoming generations. The courses mainly consisted of tie and dye, tailoring, computer literacy courses,
mechanical courses, carpentry, and many other courses. The population attending these courses have been growing significantly through the last few years leading to success. While listening to the area manager Mr. Hassan told us that ADRA's support has been outstanding throughout the years many people within Kismayo are able to do all manual works leading to enough job opportunities and increase in skilled persons. He continued by thanking ADRA and urging them to continue supporting the institution since it has been able to provide jobs, skills, and daily incomes to many families. The goal of inclusive education has been an eye opener to residents in Kismayo which led to many persons with disabilities (PWDs) learning various skills thus growing their mental capability and strength. ADRA's
goal in promoting inclusive education has been a top notch and therefore we look forward to building a better future for every learner in Somalia