Somalia re-opened schools in August, four months after all education institutions were closed in March due to the coronavirus pandemic. The Ministry of Education, Culture and Higher Learning (MoECHE) stated that it had put in place necessary measures to ensure learning resumed, in conformity with the set health measures to prevent the spread of the virus.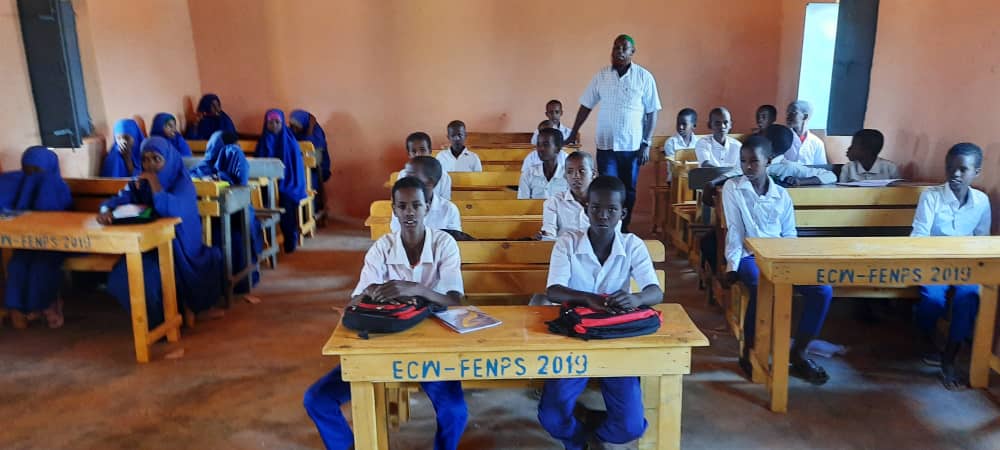 In supporting the Ministry of Education at the federal and states level, ADRA has been at the forefront coordinating activities in schools to implement preventive measures that will help minimize transmission of the virus as children resume learning. These measures include facilitation of safe return to quality learning for learners, teachers and school communities. Different stakeholders at school, community and government level will be engaged to ensure schools are safer, child friendly and provide a better environment for the learners.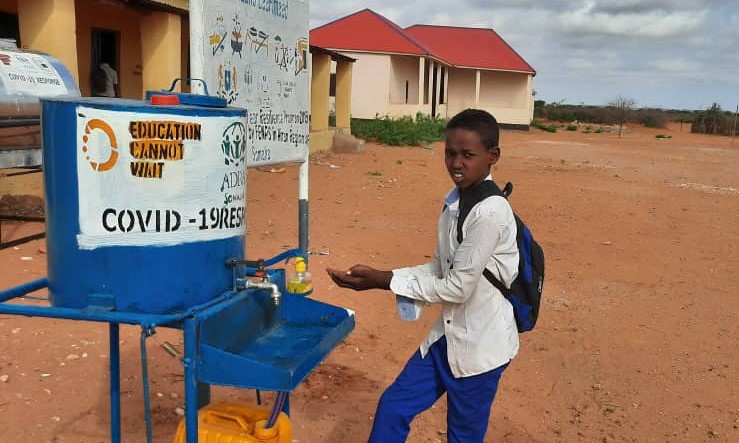 Through the Education Cannot Wait (ECW) project, ADRA through its partner Formal Education Network for Primary Schools (FENPS), distributed 44 hand wash facilities to 22 schools to ensure regular hand washing as this is one of the important aspects of fighting COVID-19. Each school received two handwash facilities.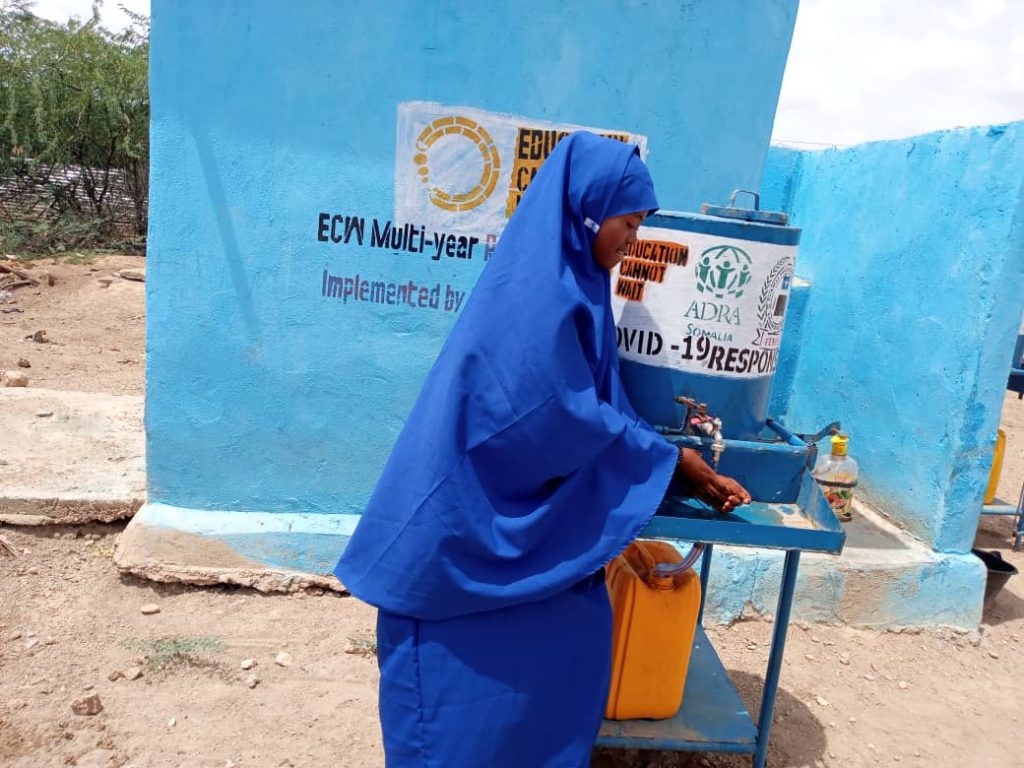 The schools also received one water tank for safe drinking water and will receive 22,500 litres of water every month for three months.
Other activities undertaken by ADRA towards the re-opening of schools included construction of group hand washing stations in six primary schools in Kismayo through the Education in Emergency (EiE) project funded by ECHO.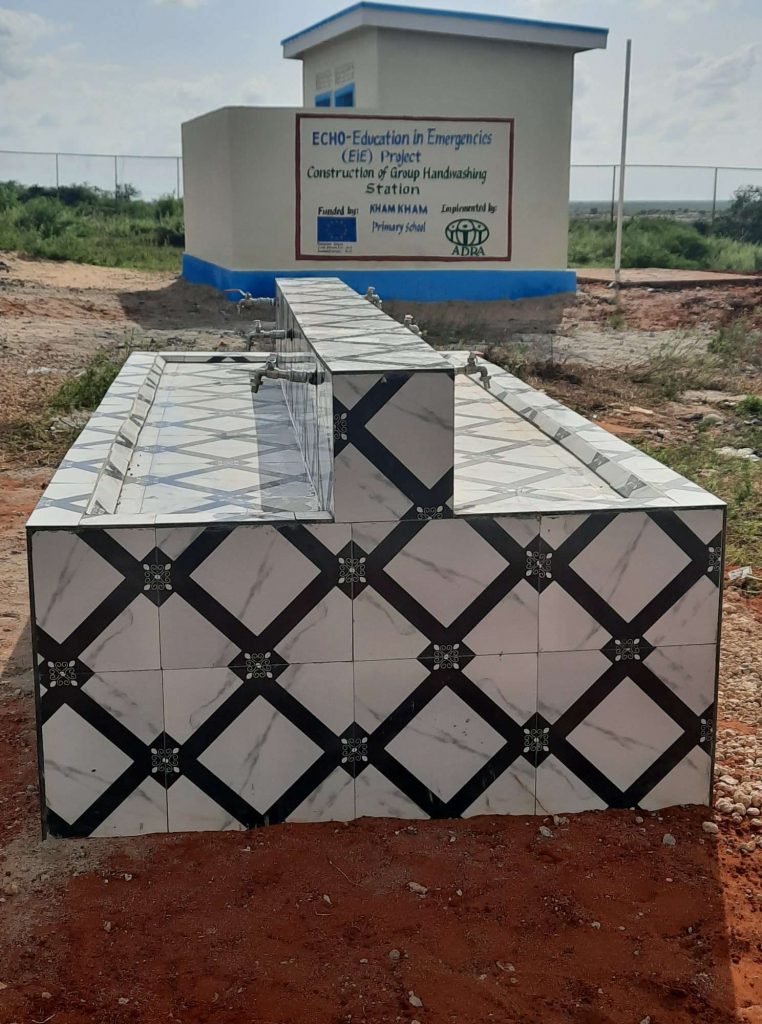 The project also distributed 30-foot pedal handwash facilities in 15 schools. The handwash facilities were made by students from Kismayo Technical Institute through the SEAQE II project supported by NORAD and ADRA Norway.