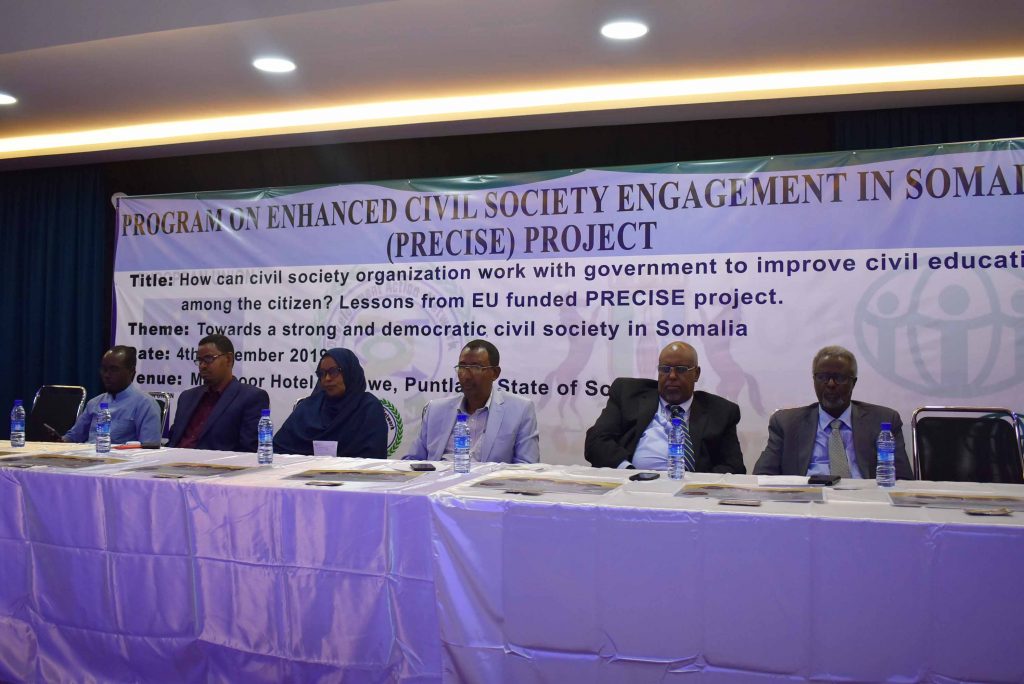 The close out ceremony for the Program on Enhanced Civil Society Engagement in Somalia (PRECISE) project was held in December 2019. The two-year project sought to complement the bigger vision of a peaceful, stable and prosperous Somalia. The theme for the occasion was "towards a strong and democratic civil society in Somalia."
Present during the occasion were several government officials. They included the Minister for Labour, Youth and Sports Hon. Jama Farah Muse; The Minister of Women Development and Family Affairs Hon. Aamino Osman Haji; Minister of Planning, Economic Development and International Corporation Hon. Abdirahman Aided Ibrahim; Minister of Education and Higher learning Hon. Abdullahi Hassan Rooble and Minister of Information, Culture and Technology Hon. Mohamed Isse Osman.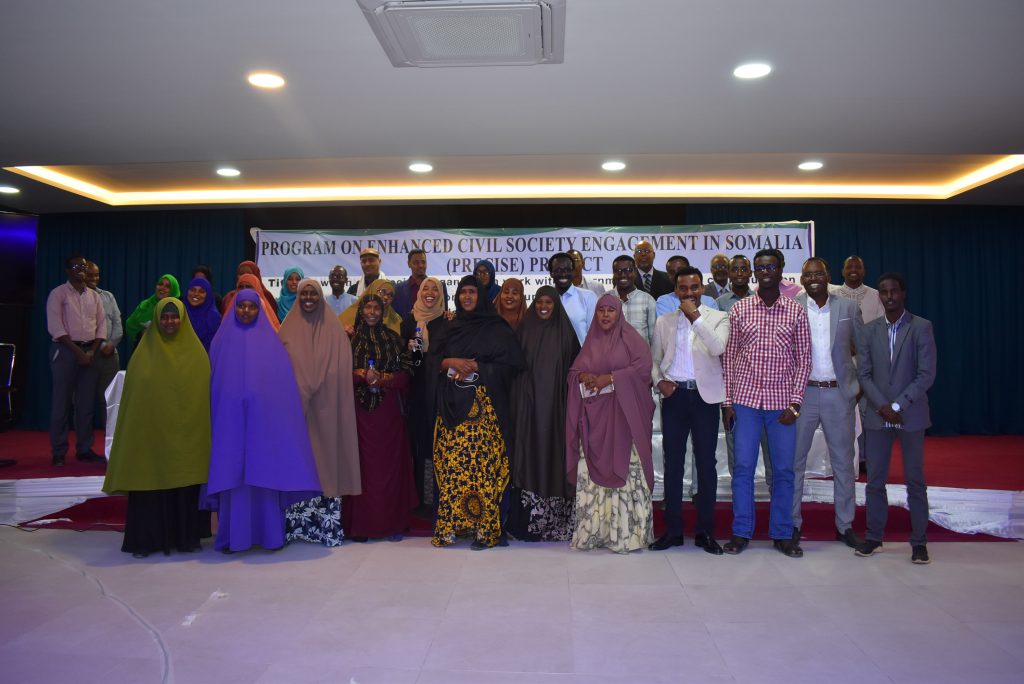 Notable achievements of the project were establishing eight gender and youth networks; facilitation of intergenerational dialogue; a well as disbursement of grants to small scale start-up grants to women.
The lesson learnt throughout the life cycle of the project was that culture and tradition can be used as a tool for conflict resolution; implementation requires close coordination among stakeholders and economic empowerment hinders youth from engaging in non-productive activities.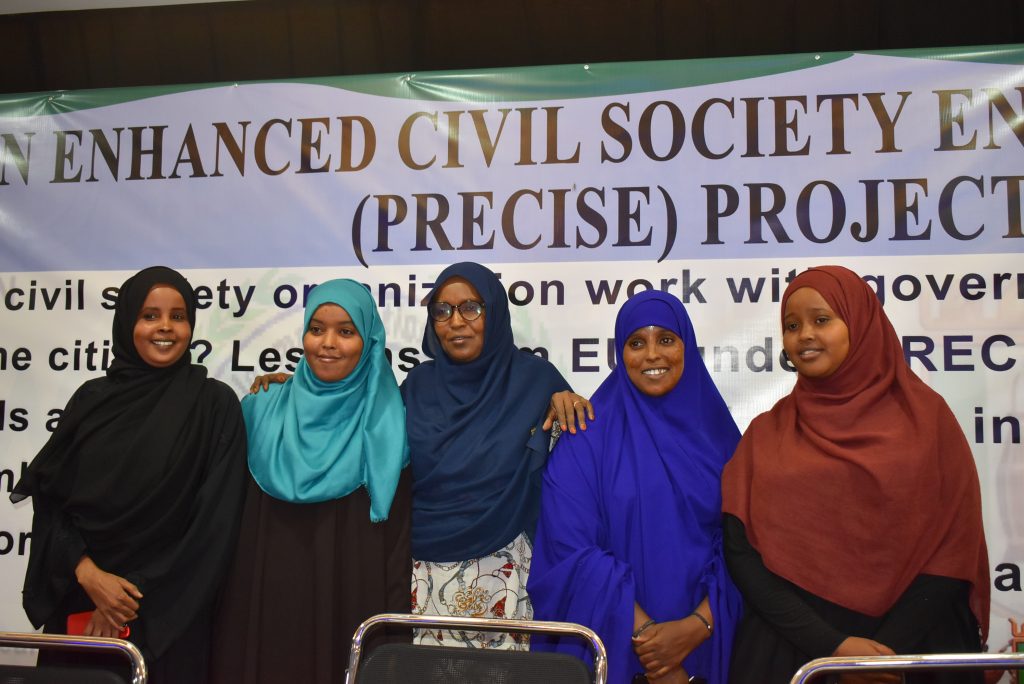 Project overview
PRECISE in Puntland State of Somalia complemented the bigger vision of a peaceful, stable and prosperous Somalia through strengthened civil society within a participative democracy that contributed to the building of a stable, resilient and accountable society. The project created a sustained accountable and inclusive participation of citizens and institutions in civic social, economic and political spheres of their lives. The project was funded by the European Union through the Civil Society Organizations-European Instrument for Democracy and Human Rights (CSO-EIDHR) funding, with co-financing from ADRA Switzerland. It was implemented by ADRA Somalia and Development Action Network (DAN)
The action realized the following three result area:
Expanded capacity of civil society to influence policy and practice at local and national levels for informed public dialogue, accountability and good governance
Revitalized and strengthened Somali identity, cultural heritage and diversity for inclusive peacebuilding and state-building
Enhanced engagement of women, youth and vulnerable groups in economic empowerment.