Hundreds were displaced after a rise of war in Las Anod town of Somalia. Nasteha Abdirahman Salaad been among the affected families had to relocate to Magaaclay village, Nugaal region of Somalia in search of food, shelter, and water. Nasteha Abdirahman Salad, a 33-year-old mother who has been a beneficiary of the DERIP 2 project was among the hundreds affected and displaced by the Laas Anod war. A mother of four who left unattended following the death of her husband at the war zone.
The Las Anod war has been ongoing for months which led to loss of properties and lives and since the displacement occurred ADRA Somalia intervened to provide aid to the affected families through the Drought Emergency Response project in Puntland (DERIP 2).
"I am grateful for the aid we received from ADRA Somalia. It has been a tough time for me and my family, but the cash program has helped us to access basic needs like food and clothing," Nasteha said. She also expressed her gratitude to the local community for their kindness and support during their difficult time. "The community welcomed us with open arms and provided us with shelter. It's heartening to see people coming together to help each other during a crisis," she said.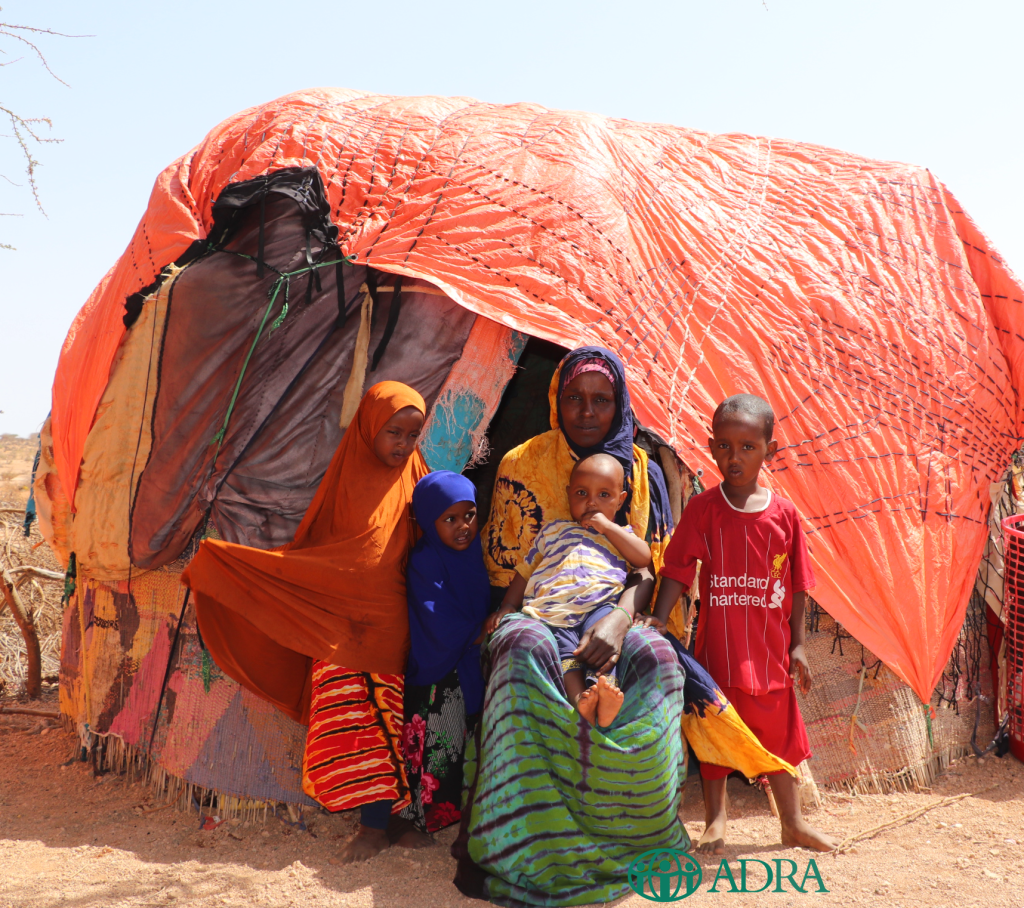 ADRA Somalia has been actively involved in responding to emergencies and providing long-term support to vulnerable populations in Somalia. The DERIP 2 project has been focusing on providing emergency cash transfers to families who are at risk of malnutrition and hunger due to drought and conflict. This intervention is not only cost-effective, but also ensured that families have the power to make their own choices about how to meet their needs. Moreover, the cash transfers provided a boost to their lifestyle, as families spend the money on food, medicine, and other necessities in local markets as Somalia continues to face ongoing challenges.
ADRA Somalia continues to provide humanitarian assistance and supporting long-term solutions for communities in need. Together with donors and partners, ADRA Somalia is committed to helping families like Nasteha's to thrive and build a better future