His hands held the hammer in place. His eyes transfixed on the work at hand; absorbed into the finest of details.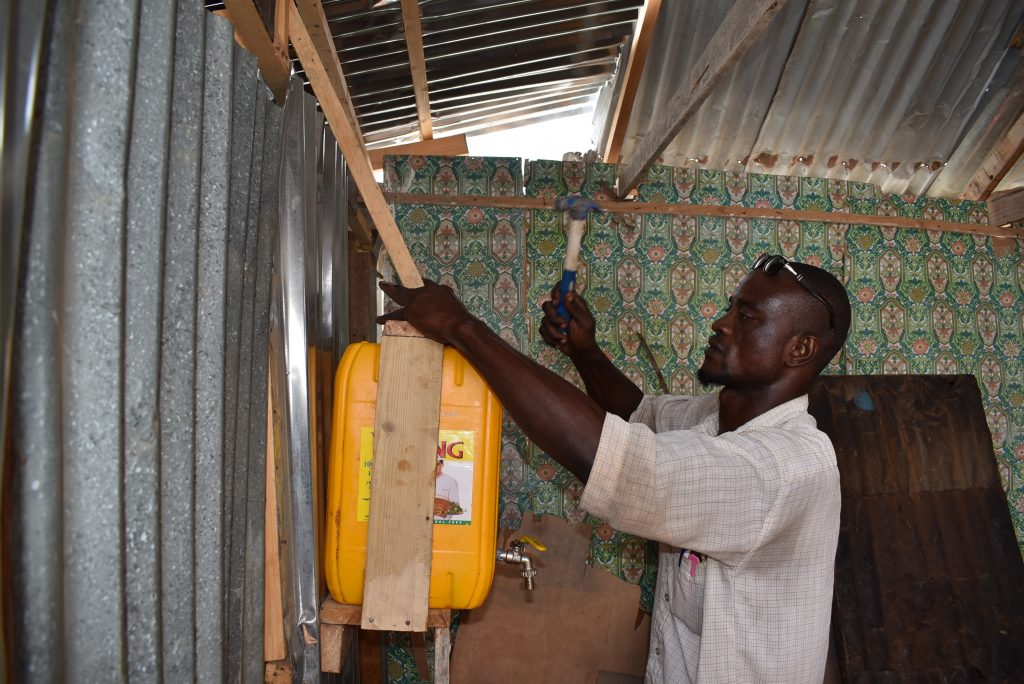 36-year-old Mohamed Ali Muya was putting up the final touches on a latrine that he had constructed at the camp Halagne-one in Dalxiiska IDP camp.
His days are filled with activities of repairing a hand wash facility or constructing one. When the work becomes too much, he works with an assistant to help him complete the work.
His days were never this busy. Living in the IDP camp with no skills, he depended on food aid.
"When there was food distribution and I got something, that is what would take us through till it gets finished."
In Somalia, drought and conflict continue to be the main drivers causing displacement, with more than 2.1 million people displaced. The youth/young adolescent make a significant proportion of this displaced population.
Not having any skills, Mohamed took any job that would come his way to fend for his family.
"When there was no food distribution, I would go out and look for jobs. I would go to the construction site where I would be sent to transport building materials from the shop to the construction site using a donkey cart."
The pay was not much, and the work was not assured.
"I would get US$ 4 and there were also times that I couldn't find any work, so that meant that we didn't have anything to feed on," he says.
The educational and training needs of youth to gain legitimate employment are often not met due to non-alignment of skills development to local and traditional job market and livelihood opportunities. General unemployment levels in Somalia are estimated to be over 50% while youth unemployment stands at 67%.
An opportunity therefore existed for meaningful engagement of youth groups that would lead to productive contribution to their communities while in displacement. One of the areas where the youth in IDP camps can be meaningfully involved is in the provision of WASH services.
Mohamed took the opportunity that came his way to engage in latrine construction and desludging
"I took this course because it is marketable. Every home needs a latrine constructed or rehabilitated and from this I can get an income," he says.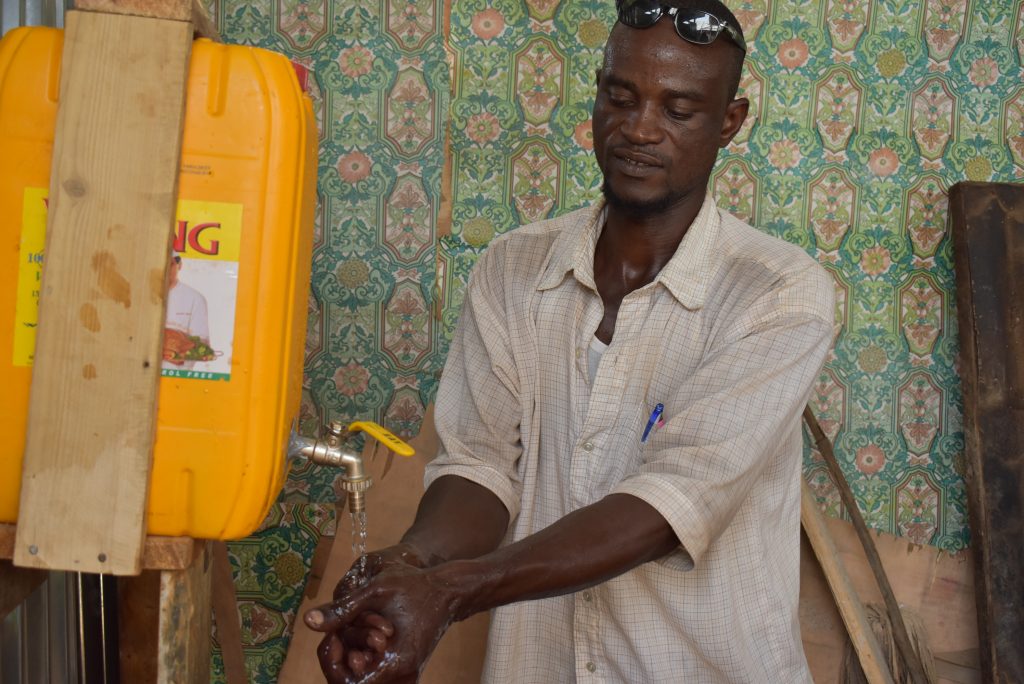 In collaboration with UNICEF and state authorities, ADRA through Youth Engagement in WASH Services (YEWS) project, established the Dalxiiska training centre in Kismayo to train youth on various courses like plumbing, hand pump and electromagnetic pump repair; solar installation and repair; latrine construction and desludging; and soap making and henna application. The skills gained would guarantee a long-term engagement as well as empower the young people by offering employment and meaningful roles aligned with their skills, experience, enthusiasm and interest.
"The training has been good. I learnt a lot and I no longer go to the food distribution site and stay there the whole day," he says. "Today, I take my tools and get money as I save. I now earn up to USD 25 per day. This is an opportunity that has really changed my life," he adds.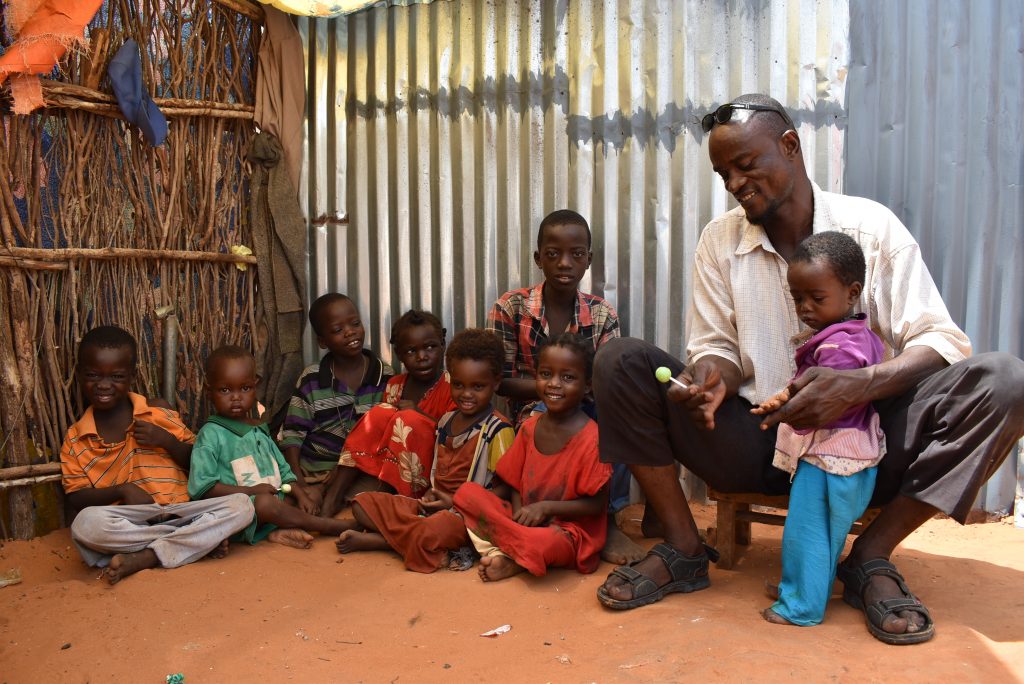 By December 2019, approximately 400 youth (280M and 120F) of age 15-25 years in Dalxiiska IDP camp were empowered and gainfully engaged for the improvement of WASH services delivery in targeted IDP camps in Kismayo resulting in 10,000 IDPs having access to improves water supply, sanitation, faecal management and hygiene promotion.
"I urge ADRA to continue in training more people so that they can get skills and be uplifted from parents. As for me, I can't measure the improvement I see in my life right now," he says smiling.
The Youth Engagement in WASH Services (YEWS) project was aimed at increasing community access to WASH services and youth engagement through water, sanitation and hygiene vocational training and work in IDP settings in Kismayo, South Central Somalia. The project targeted the great Dalxiiska IDP camp in Kismayo District with an estimated population of 52,950 persons and the outlying villages in Kismayo.