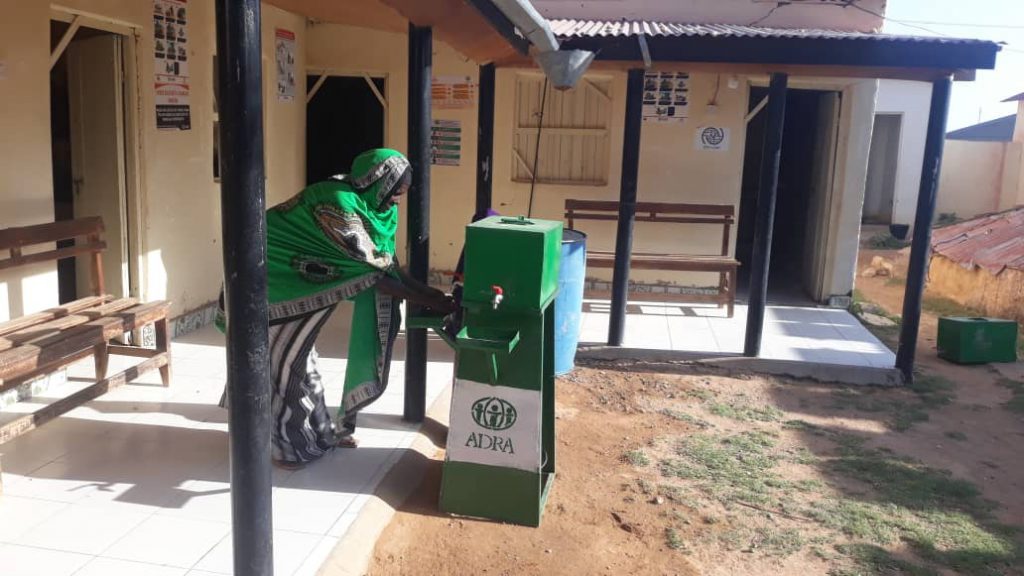 Having a health facility is not a basic want but a basic need. For residents of Samakab village in Lascanod district of Somaliland, having a health facility was a fulfilment to a need. The villagers had to contend without a health facility for a long time and were forced to walk over 35 kms to get to the nearest health facility.
ADRA through the SDC project under the SomReP consortium and community contribution, completed the Samakab MCH that was officially opened in November 2019. The MCH that has four rooms, two toilets, and a water supply system, serves the predominantly pastoralist community in the area.
According to Jama Mohamud Ahmed, the chairman of Samakab Village Development Committee (VDC), the MCH serves an average of 18 people every day. Most patients are women who come for maternal health as well as child nutrition. Other medical issues that are catered for in the clinic are minor surgeries and emergencies.
Having such a facility within reach has saved many lives and is cost effective.
"This is one of the best contributions that anyone has ever offered to Samakab village as it saves lives, cost and time," says Jama.
The regional representative for the Ministry of Health applauded the work done but recognized the gaps that still needs to be filled to provide comprehensive support to the wider community. He therefore called for more partnerships to provide the much-needed health care in most locations in the region.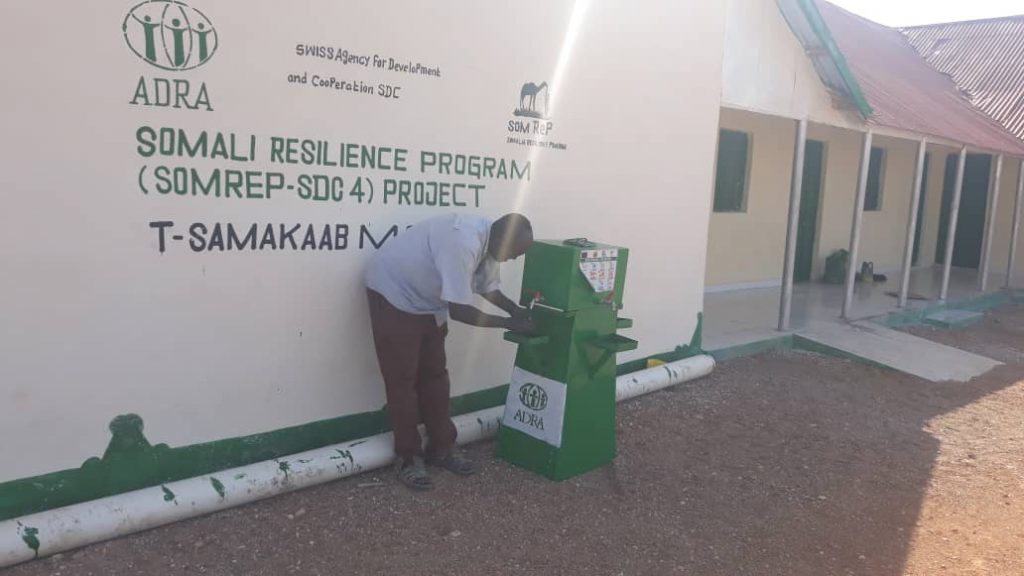 With the support of the Somaliland government, ADRA is also strengthening the capacity of health facilities to support prevention and effective management of the coronavirus pandemic.
Through the RESTORE project funded by European Union under the SomReP consortium, ADRA supported the health facility by providing hygiene kits that included soaps and hand wash facilities. Health promoters were also utilised to ensure that the community received the right information on COVID-19 and the preventive measures.
Somaliland recorded its first COVID-19 case on 31 March. So far it has a total of 729 confirmed cases with 157 recoveries (as of 30 June).