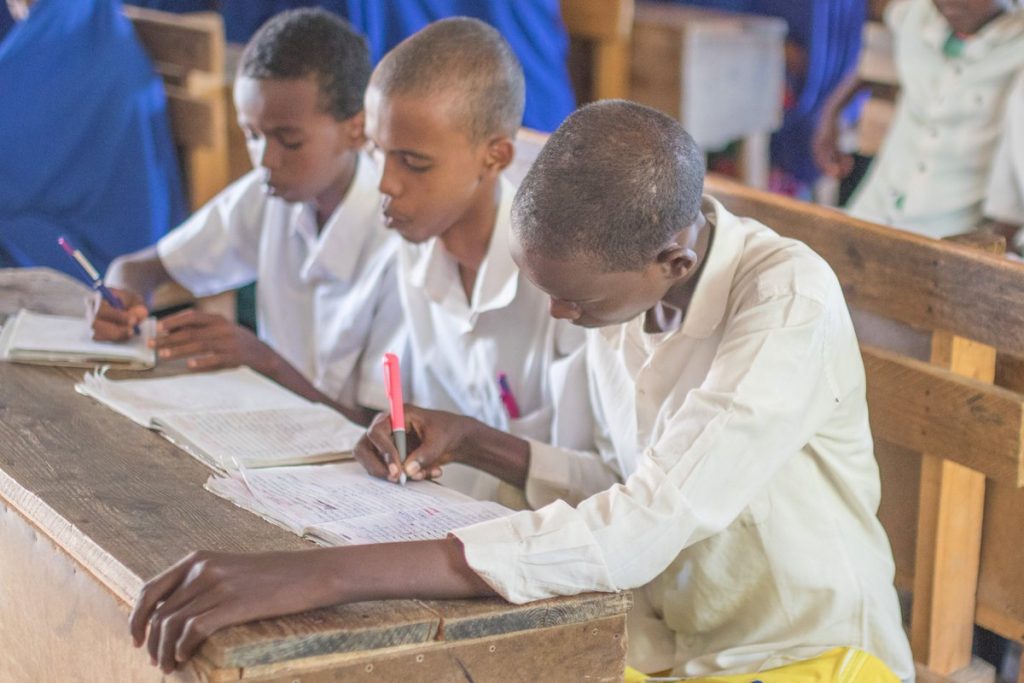 It has been weeks since the Federal Government of Somalia made a deliberate decision to close all learning institutions after Somalia reported its first COVID-19 case in March 2020. This was part of measures put in place to slow down the spread of the coronavirus disease.
As the situation prevails, ADRA with funding from Education Cannot Wait (ECW) will ensure continuity of learning in Somalia through implementation of key activities aimed at maintaining quality learning and well-being of learners, teachers and school communities during the COVID-19 emergency.
The intervention will directly benefit 23,000 learners in internally displaced settlements, vulnerable hosts and rural communities in Galmudug, Hirshabelle, Jubbaland, Banadir and South West States of Somalia.
The six-months COVID-19 response project will support the Ministry of Education, Culture and Higher Education (MOECHE) in providing continued access to education through distance learning opportunities and support schools to implement prevention measures to minimize transmission of the virus upon re-opening of schools.
Some of the activities that will be undertaken to ensure increased and continued access to education, will include development and implementation of alternative education options like radio and online education programming. There will also be provision of psychosocial support through headteacher networks and teacher incentives.
The intervention has also been designed to further strengthen inclusion and accountability to the most vulnerable children by ensuring their education needs during the pandemic will be met.
In collaboration with the MoECHE and Federal Member States, the project will ensure safe re-opening of schools in the targeted regions through facilitation of safe return to quality learning for learners, teachers and school communities. Different stakeholders at school, community and government level will be engaged to ensure schools are safer, child friendly and provide a better environment for the learners.
The actions put in place for the safe reopening of schools include, mobilization and sensitization of school community and stakeholders; development and dissemination of appropriate messages on safe re-opening of schools through radio messaging; development and implementation of accelerated learning or remedial programs to make up for the lost learning and teaching; provision of psycho-social support and provision of safe and adequate WASH facilities.
The response project is holistic and the activities undertaken will help minimize and mitigate the impact of COVID-19 on learners, teachers and communities while working with the education sector to build back better and safer school environments. ADRA has an on-going multi-year programme with Education Cannot Wait and the Federal Government of Somalia to boost education opportunities for children and youth impacted by on-going crises in Somalia through increased access to quality, inclusive, gender sensitive, child-friendly and sustainable education.
Education Cannot Wait is a global fund for education in emergencies and protracted crises. Working with a wide range of partners – governments, UN agencies, private sector and philanthropic foundations and civil society.