When his father passed away, 17-year-old Ahmed Muktar was disappointed. He had looked up to his father for everything. Kindled with disappointment, he opted to do something to make ends meet. And for one and a half years, he dedicated his time doing menial jobs. And he was content.
In his quest to find odd jobs, he heard about TVET (Technical Vocation and Education Training) enrollment but did not pay much attention. However, unknown to him, the community leaders had already selected him as one of the beneficiaries.
The village elder in Qansadhere, South West State, selected him among other youth in the community to join a vocational and technical training centre where he would choose a training of his choice.
He chose tailoring because he thought it is a great skill that could change his life. He was committed for the four-month's training and he became one of the best students. After his graduation, he was given a start-up kit that he used to start a business in his village with the skills he had gained.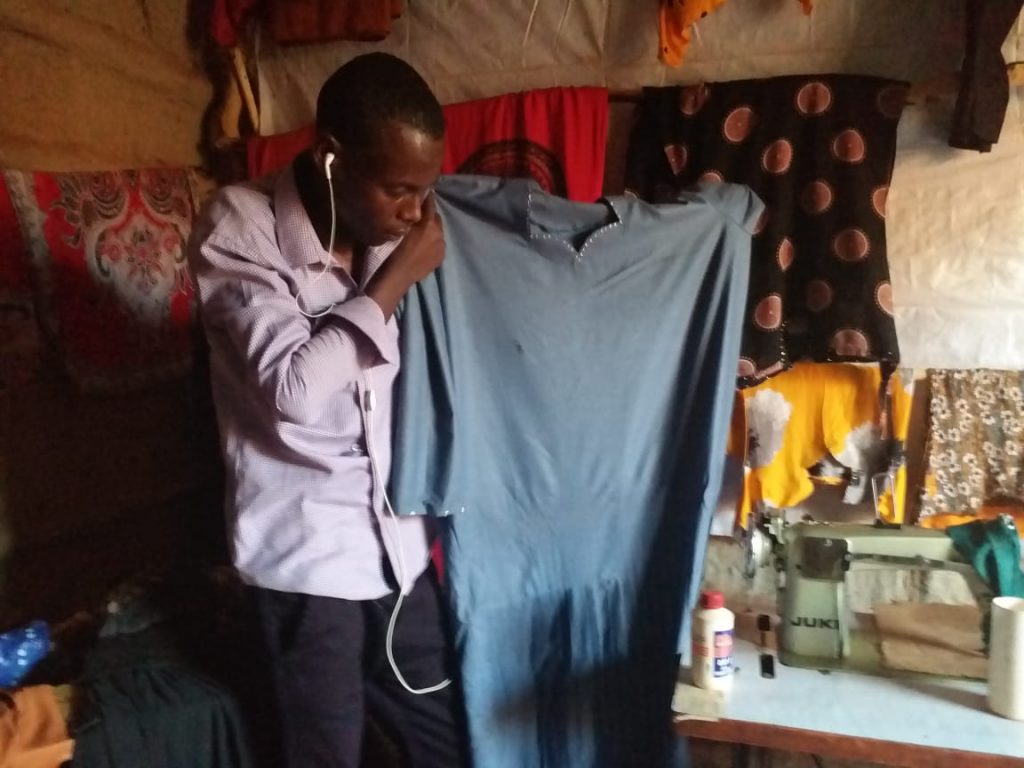 At 20 years old, he had the zeal to be successful. His zeal and determination saw his business in Qansadhere succeed. On good days, he makes US$ 20-25 per day, but when the business is low, he makes between US$ 12-15 per day.
Muktar now caters well for his family. His sister is no longer worried about his well-being as she sees how transformed his life is.
His goal however is one; to recruit and train other youth in this business so that their lives can be changed, the way his was changed
"I am grateful to ADRA for saving my life. I am now earning my own income with a peace of mind," he says.
ADRA under the Somalia Resilience Program (SomReP) implements livelihoods, food security and resilient projects aimed at building community assets and creating safety nets which enables the beneficiaries to withstand the effects of recurring disasters in Somali. SomReP is a consortium of seven international Non-Governmental Organizations (INGOs) aimed at enhancing the capacity of beneficiaries in varying degrees of recovery or development programming which aims to enhance absorptive, adaptive and transformative capacities. The SomReP South West drought recovery program implemented by ADRA, trained 1,500 vulnerable women and youth in various technical and vocational skills in order to diversify their livelihood and asset base in order to cope effectively.