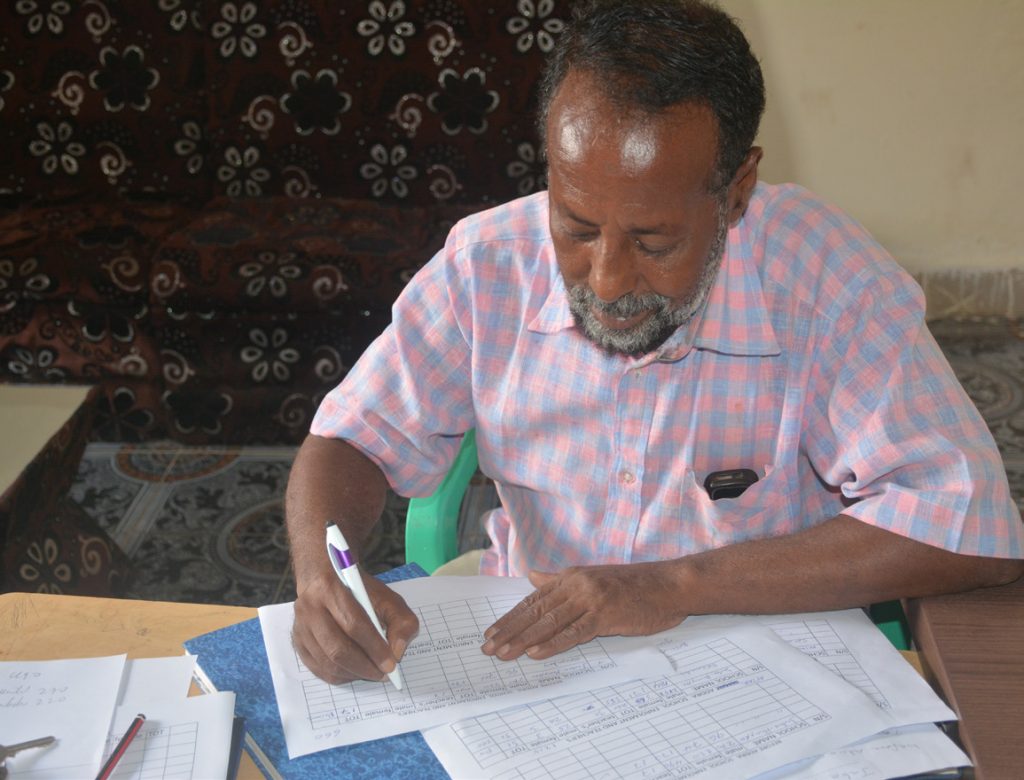 Abdirashid Muse, an education supervisor with the Ministry of Education and Higher Learning in Kismayo has taken his supervision's role to a higher level. As he goes on with his day to day supervision, he also mentors the teachers he interacts with by providing basic guidance on what is expected of them. He shares his experience.
"I graduated as a teacher in 1976. Before the Somalia collapse, we had good schools but after the collapse, all the schools had either been destroyed and there were no teachers. Parents and some teachers decided to come together to open at least a few schools. As a teacher, I saw an opportunity to impart the children with knowledge, but the parents saw it as an opportunity to keep their children away from the fighting and the warlords. This compelled me to be effective in my teaching to ensure that children get quality education.
And that is what I am doing till today ensuring that children get quality education. As the education supervisor, I monitor and assess at least four primary and secondary schools in a monthly basis. I go to schools before classes begin to look at the teachers' presentations and their work plans for the day.
In my supervision, I have seen that teachers have different capacity knowledge and methodology. A teacher's knowledge will determine the students' understanding of the subject and enhance the capacity of students. If a teacher is weak, I give them advice on where they are wrong and where to improve.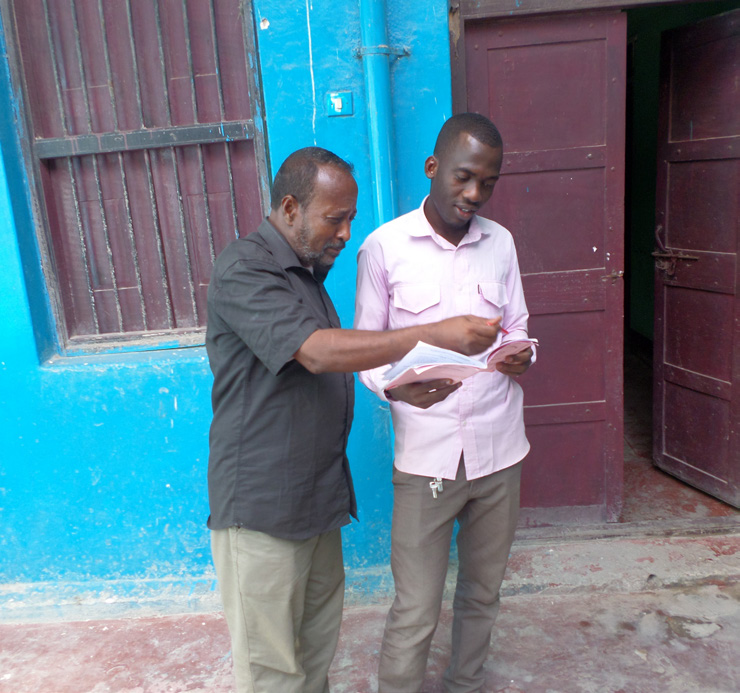 The methodology of the teacher also matters. I have seen when a teacher asks questions, they only pick on those pupils who have raised their hands, or if a student answers something in a wrong way, they tell them that they are wrong. That is a wrong method. I will advice the teacher that they need to know that some children do not raise their hands because of shyness, yet they know the answers. So as a teacher, he needs to study his students well. Then there are those students who will say a wrong answer; the teacher should encourage such students, as this will build their confidence.
Teachers are not just teachers; they are classroom managers. They mould their students to being better people.
From the supervision and mentoring, I have seen that teachers now prepare a lesson plan. Before, they used to teach without any lesson plan. Teachers have also learnt how to manage their classes. In some classes, the teachers did not know how to manage their class. Pupils would talk as they teach and so there was no order. The teachers also keep an attendance record.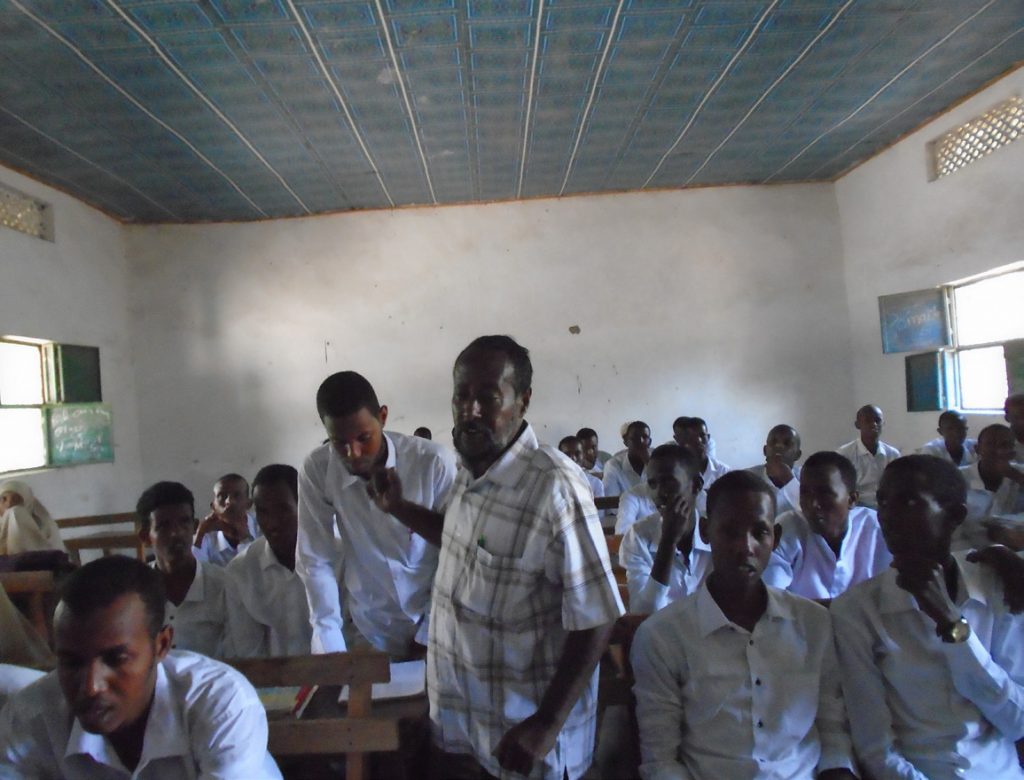 Working with ADRA has been helpful. ADRA gives us guidelines to follow. The guidelines are given to the head teacher who shares them with the teachers. They (ADRA) give us very good advice. Because of this, the district has changed so much in education.
However, there is still more that needs to be done. Teachers move out and new ones come, so continuous training needs to be there for consistency. Teachers also need to upgrade their knowledge on the subject they teach to enhance quality teaching."
School supervision was carried out in the Strengthening Equity, Access and Quality of Education (SEAQE) project to observe the school's learning environment and to meet the learning needs of children. The regular supervisions and monitoring in schools are aimed at tracking down students' progress, keep teachers trained and motivated as well as provide appropriate advice and guidelines to the teachers. Supervision also ensured teachers' availability, punctuality, child centred pedagogy and maintenance of students and teachers records.
The SEAQE 1 project reached 10,094 children (5,977 boys; 4,117 girls) in primary schools of which 182 (104 boys; 78 girls) were children with disabilities and provided equitable access to quality education services targeting all relevant age groups in South and Central Somalia.