Sahra Jamac Maxamed is a 76-year-old mother who resides in Adhicadeye Village in Las Anod, . She has been a beneficiary of the ACT NOW project which is being implemented by ADRA and funded by the Canadian Foodgrains Bank (CFGB). The project has been aiming to support vulnerable households affected by conflict and drought in the region by providing them with cash transfers.
Sahra's life has been tough, while taking care of her three sons who are all mentally ill. She has been their sole caretaker for many years, struggling to provide for them. Her situation has been made even worse by the conflict and drought that has been raging on for months in Adhicadeye Village in Las Anod. The conflict led to the displacement of many people, destruction of properties and disrupted the lives of people in the region.
For Sahra, the conflict meant that her situation became even more difficult. She had to find ways to provide for herself and her sons despite the challenges that came with the conflict. Fortunately, ADRA's ACT NOW project came to her rescue. She became a beneficiary of the project and started receiving cash transfers which she used to buy food and take care of her mentally ill sons.
"Before I received the cash transfer, my sons and I lived a life of uncertainty. We were not sure where our next meal would come from, and how we would be able to survive. The conflict had made everything difficult, and there seemed to be no end in sight," Sahra said.
"However, ADRA's intervention through the ACT NOW project changed everything for us. The cash transfers that we receive have made a significant difference in our lives. I am now able to buy food for my sons, and they are receiving better care than before. We no longer worry about where our next meal will come from," she added.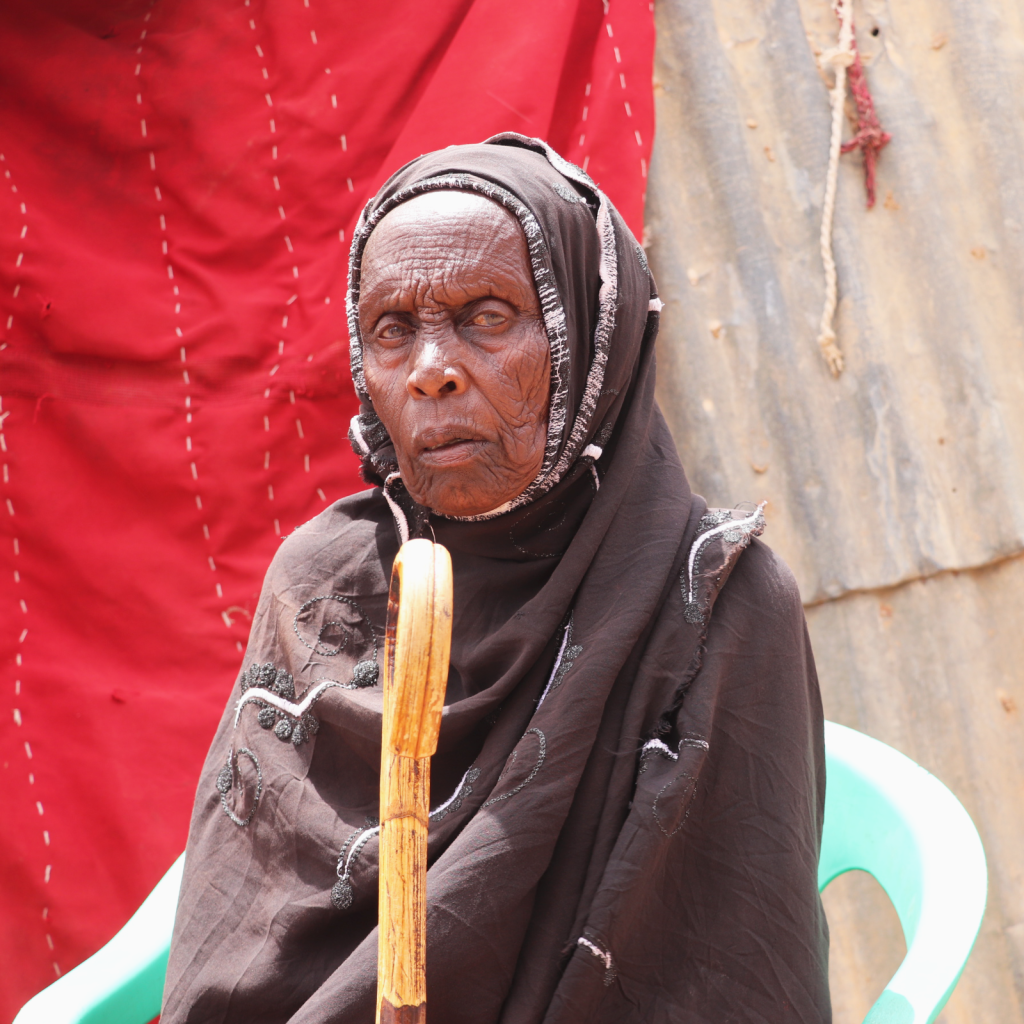 The ACT NOW project has been a lifeline for many vulnerable households in Las Anod. The cash transfers that we provided have enabled families to buy food and other essential items that they needed to survive. "This intervention has made a significant difference in the lives of many people," noted Edwin Magati, ADRA's Project Manager for the ACT NOW project.
The ACT NOW project has been significant in providing cash transfers to vulnerable households during times of crises. Cash transfers are a flexible and efficient way of helping that enables families to purchase items that they need most. It also ensures that the dignity of beneficiaries is preserved. Many families who were struggling to get by have been able to improve their lives considerably with the help of the cash transfers they received from ADRA.
Sahra 's smile tells us how grateful she is for the support she has received while also looking towards the future hoping ADRA will continue to help families like hers by increasing the duration and amount of cash assistance. This would allow her to better plan for the long-term and strengthen their livelihoods even further. Through ADRA's ACT NOW project, Sahra and her family have found stability and hope amidst difficult circumstances.