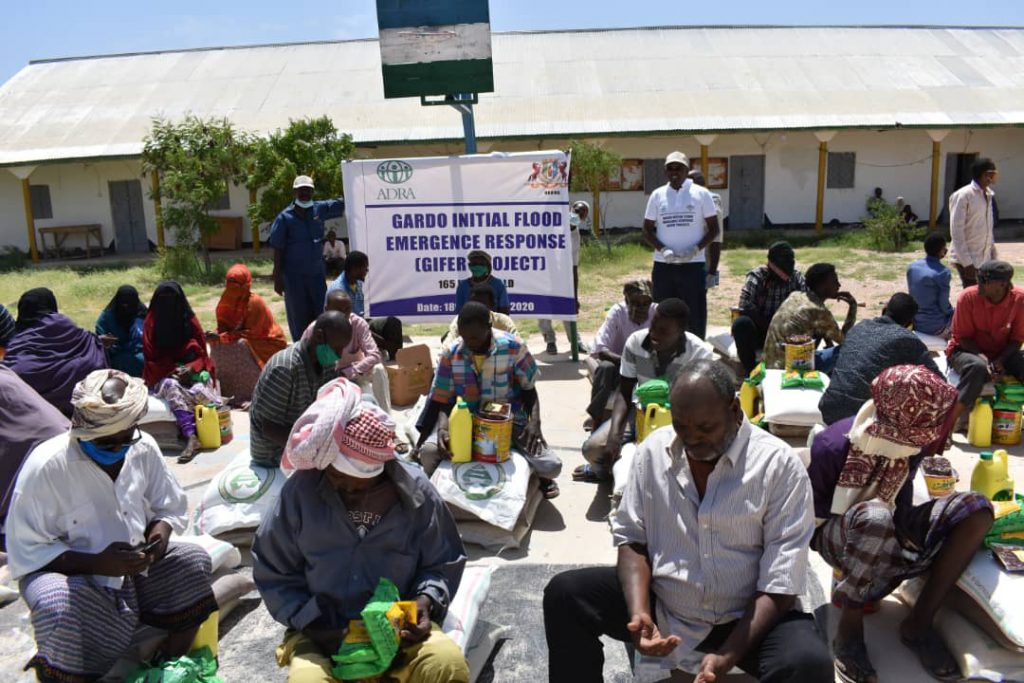 ADRA continues to be on the frontline providing needed relief to communities affected by flash floods in Somalia. Through funds from ADRA International and ADRA France, the Gardo Initial Food Emergency Response (GIFER), reached 230 households in Qardho, Puntland. Each household received food items consisting of 25 kgs of rice, 25kgs of sugar, 25 kgs of wheat flour, 1kg dates, 1kgs of tea leaves, 3 litres of cooking oil and 2.5kgs of milk powder.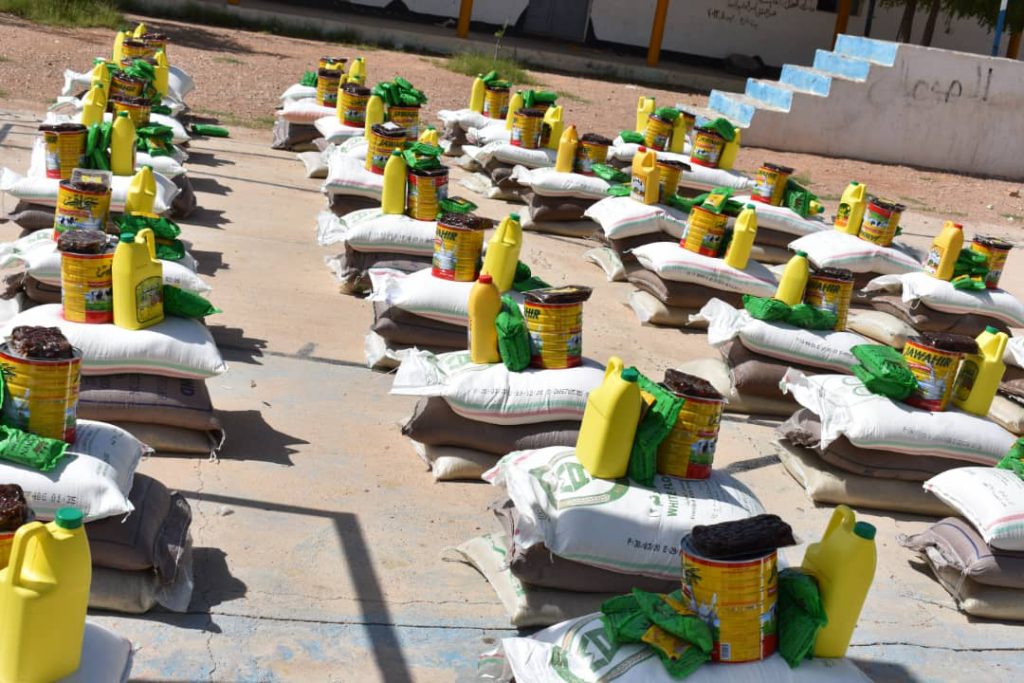 The beneficiaries consisted of the most vulnerable groups who included the elderly, people living with disabilities, female and child headed households and orphans.
The 2020 Gu rains (April-June) intensified in Somalia, triggering flash flooding in several regions in Somalia. According to OCHA's flash flood situation report, 918,000 people were affected by the flash and riverine flooding in Somalia, of whom 412,000 were displaced. In Qardho town, it is estimated that 22,500 people were affected by the flash floods. The floods came at a time when Somalia is grappling with COVID-19 pandemic. As of June 30, there were 2,924 confirmed cases, with Puntland recording 299 cases.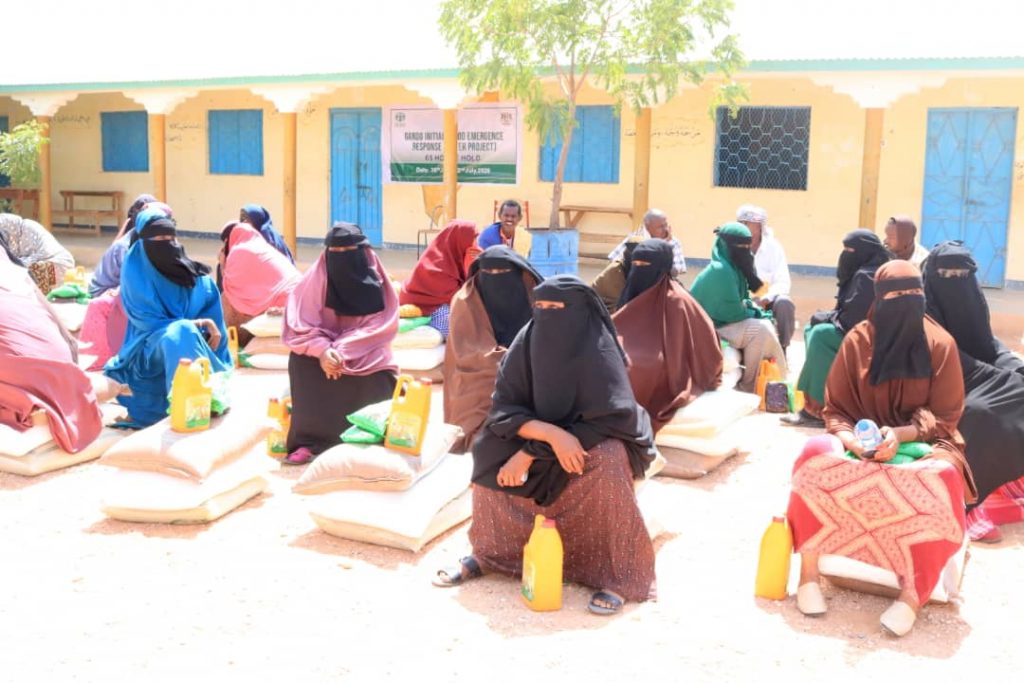 In keeping with the COVID-19 preventive measures, beneficiaries were first educated on COVID-19 and its preventive measures. Social distancing was also observed; thus, distribution was done over a period of four days to ensure there is no overcrowding.
ADRA has been at the forefront, coordinating activities for COVID-19 prevention and awareness response in Puntland. Through the SIDA funded Somalia WASH Service Delivery Improvement (SOWASDIP) project, ADRA distributed hand sanitizers and soaps in IDP camps, health facilities and government institutions in Puntland. Dissemination of behaviour change communication such as fliers, billboards and community health mobilizers were also utilised. In partnership with Somali Broadcasting Cooperation in Puntland, COVID-19 awareness and preventive messages were also aired 3 times a day. The response took place in the months of April and May.