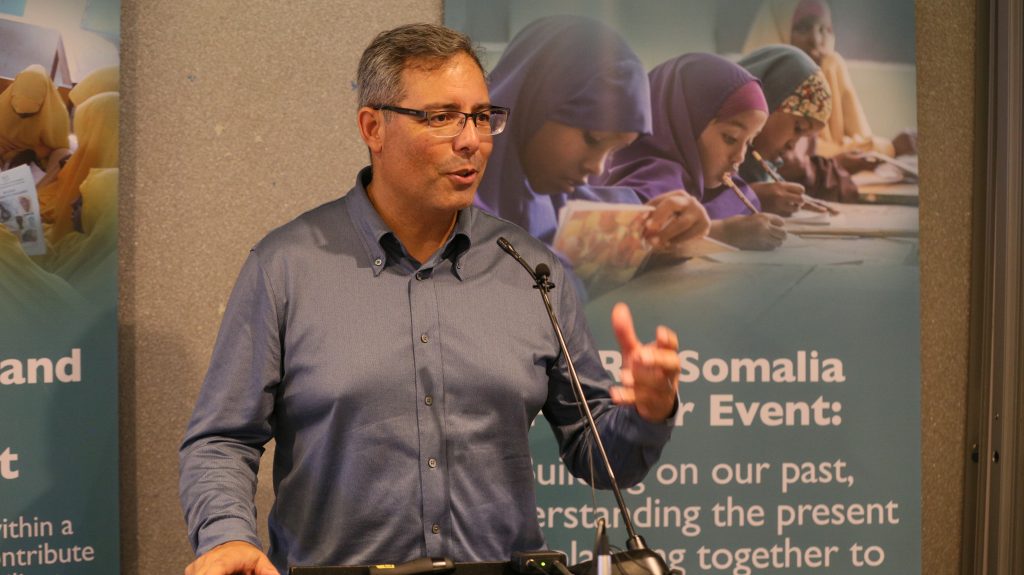 Building on our past, understanding the present and planning together to support a better future ADRA Somalia joined with partners on its first ever partner learning event and strategy held on 26th and 27th November 2018 in Nairobi, Kenya. The event was themed "building on our past, understanding the present and planning together to support a better future".
The learning event attracted participants from government ministries and community-based organisations in Somalia, the NGO consortium and ADRA offices and included presentation sessions, that comprised the power of operational excellence, inclusion, integration and transformation in education, strategic alignment through partnership, role of innovative development and partnership with the government, strengthening the localization agenda and small group interactions.
The event offered a unique opportunity for partners to share experiences and best practices learned from implementing relief and development interventions in Somalia since 1992, evaluate the present operating environment and formulate long term action plans to enhance ADRA's Somalia five-year strategic plan. The event also visibly demonstrated to the partners, the government of Somalia and donors, the depth and breadth of ADRA's reach and capacity to increase the opportunities for programmatic growth.
ADRA Somalia partners with several development agencies, government ministries and departments, educational and research institutions to deliver development programs to communities throughout the country. ADRA Somalia views collaboration as a cost-effective and time-saving means for implementing projects, sharing lessons and combining technical experiences and expertise for maximum project impart.
About ADRA Somalia
ADRA Somalia belongs to the worldwide ADRA Network comprised of more than 130 supporting and implementing country offices. ADRA has been operating in Somalia since 1992 implementing development interventions in different sectors that include Education, Food Security, Water, Sanitation and Hygiene (WASH), Renewable Energy and Emergency Response.